Board members
ICOM COSTUME COMMITTEE – CHAIR
Corinne Thépaut-Cabasset is a research associate at the Palace of Versailles. Her work focuses on fashion culture and international relations. At Versailles, she contributed to the major exhibition on court dress and convened the related international conference "Royal Wardrobes: visual culture, material culture" in 2009. In 2010-13, she was recruited by the Victoria and Albert museum in London (Fashion and Textile Department) for a 3-year international research project led by Evelyn Welch "Fashioning the Early Modern: Creativity and Innovation in Europe 1500-1800" funded by the Humanities in the Research Area from the EU Commission. In 2015, her project "Dressing the New World: The Trade and Culture of Clothing in the New Spanish Colonies 1600-1800" was awarded the Marie Curie Fellowship (Horizon 2020) at the Center for textile Research in Copenhagen (Denmark). She is the author of "L'Esprit des modes au Grand Siècle" (Paris CTHS 2010) and the research blog "DRESSING THE NEW WORLD" https://dressworld.hypotheses.org. She is the founder of the association "ART & LUXE" which organizes workshops on the history of fashion makers and artisans of luxury in Paris.  ICOM Costume Committee member since 2005.
ICOM COSTUME COMMITTEE – VICE CHAIR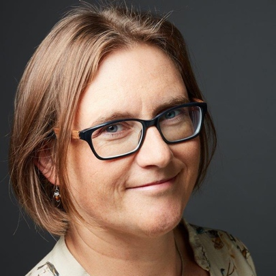 Joanna Regina Kowalska, historian and historian of art, is the curator of the Textile Collection of the National Museum in Krakow (since 1999). She accomplished the Technical Courses of CIETA in Lyon (2013 – 2014). Her exhibitions include Always at hand. Bags from the Middle Ages to the present (2009) and Fashionable in Communist Poland  (with Małgorzata Możdżyńska – Nawotka, 2016). Author of numerous publications on the history of fashion. Sensitive to the importance of fashion in the process of shaping a modern society. ICOM member since 2013.
ICOM COSTUME COMMITTEE – SECRETARY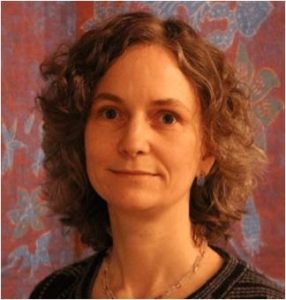 Barbara Karl is head of research and deputy director at the Swiss Open-air Museum Ballenberg (commencing June 2022). She was curator/director at the Textilmuseum St.Gallen (2017-22) and curator of textiles and carpets at the Museum für angewandte Kunst (MAK) in Vienna (2010-16). Her research focuses on the history of collecting and cultural transfer between Europe and the Islamic world and has curated exhibitions and published on art in intercultural networks: Indian export textiles, Indian textiles and mother-of-pearl items in European inventories, Habsburg collecting of Islamic art, Ottoman flags as booty items or Italian merchants as mediators of Indian art. In 2008 she was researcher at Institute for Iranian Studies /ÖAW, author Treasury, Kunstkammer, Museum: objects from the Islamic world in the museum collections of Vienna (2011). ICOM member since 2018.
ICOM COSTUME COMMITTEE – TREASURER
ICOM COSTUME COMMITTEE MEMBERS AT LARGE

Ninke Bloemberg works as a fashion curator at the Centraal Museum in Utrecht (The Netherlands) since 2009. Previously she was involved at the Rijksmuseum and Gemeentemuseum, among other fashion institutions. She curated several exhibitions, for example HAIR! Human Hair in Fashion and Art (2016), Blue jeans (2012), The New Craftsmanship (with Iris van Herpen, 2011) and publishes on a frequent base. Involved in online projects such as Europeanafashion.eu and modemuze.nl. Has an interest in historic costumes, as well as contemporary fashion, both are represented largely in the museum collection. ICOM member since 2006, ICOM Costume Committee Treasurer between 2016 and 2022.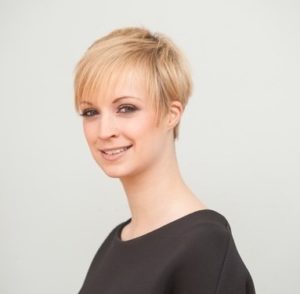 Georgina Ripley is Senior Curator, Modern and Contemporary Fashion and Textiles at National Museums Scotland 2013-present, where she curated the permanent Fashion and Style gallery, and is currently curating Body Beautiful: Diversity on the Catwalk (May 2019) and Little Black Dress (2020). Previously she has worked for National Galleries of Scotland, The Institute of Conservation, Museums Galleries Scotland, and the Royal Academy of Arts. She is on the Editorial Advisory Board for the Journal of Dress History and is regional representative on the Dress and Textile Specialists Committee. ICOM member since 2013.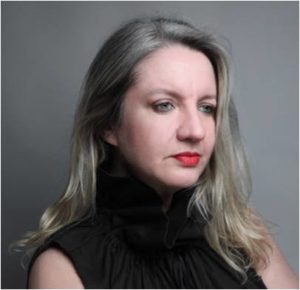 Vicky Salías, she won the national public contest for the Direction of the Museum of Costume´s History of Argentina (2016-present). In 1994 she graduated in fashion design from the University of Buenos Aires (UBA), and in 2005 a Specialization in Cultural Management from the University of San Martín (UNSAM). Now she is completing a Master in Curating Visual Arts, University of Tres de Febrero (UNTREF). She is a professor of textile and clothing design at the University of Buenos Aires since 1999; she has given workshops, talks, conferences and seminars.  She is the author of the Buenos Aires City Fashion Guide 2006 and 2007. Vicky has curated various fashion exhibitions including MAD Award 2015, 2016 and 2017 at the National Museum of Decorative Art, Fashion Universes at the Fortabat Collection, States of Consciousness at the Sívori Museum and Bubble Studios. ICOM member since 2018.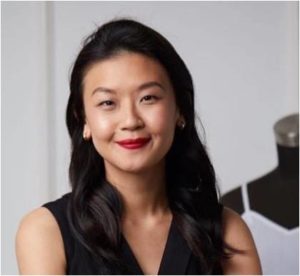 Jackie Yoong is Senior Curator, Fashion and Textiles, at the Asian Civilisations Museum (ACM) and the Peranakan Museum (TPM) in Singapore. Her curatorial projects include traveling exhibitions of Peranakan fashion to museums in Paris, Seoul, and Tokyo; and Guo Pei: Chinese Art & Couture (2019) at ACM. Recently, she developed the new permanent fashion galleries of ACM and TPM around the concept of "Asia in Fashion". Jackie holds an MA in Art History from SOAS, University of London. ICOM Institutional member since 2017.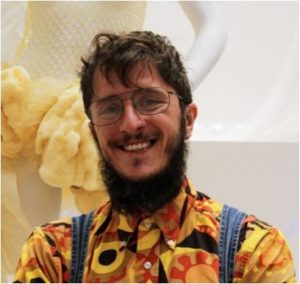 Stefan Zaric is a fashion historian and fashion curator from Serbia. He has authored the first study on fashion museology in Serbia and has as well curated the first haute couture exhibition (Jean-Paul Gaultier) in the country. After studying Comparative Literature and Art History in Serbia, USA and Estonia, Stefan is pursuing his PhD studies, in English, at the University of Novi Sad, specializing in fashion history and William Shakespeare. His doctoral thesis research concerns medieval, Renaissance and early modern women's fashion in Shakespeare's Great Tragedies and their representations in haute couture. Among many, he is the recipient of ICOM Costume Committee grant for young professionals, the Association of Dress Historians student fellowship, Sakura scholarship for the best research about Japanese and Serbian fashion, the award for the best MA thesis in art history. Stefan has been an ICOM member since 2018.