Board members
ICOM COSTUME COMMITTEE – CHAIR
Corinne Thépaut-Cabasset is a research associate at the Palace of Versailles. Her work focuses on fashion culture and international relations. At Versailles, she contributed to the major exhibition on court dress and convened the related international conference "Royal Wardrobes: visual culture, material culture" in 2009. In 2010-13, she was recruited by the Victoria and Albert museum in London (Fashion and Textile Department) for a 3-year international research project led by Evelyn Welch "Fashioning the Early Modern: Creativity and Innovation in Europe 1500-1800" funded by the Humanities in the Research Area from the EU Commission. In 2015, her project "Dressing the New World: The Trade and Culture of Clothing in the New Spanish Colonies 1600-1800" was awarded the Marie Curie Fellowship (Horizon 2020) at the Center for textile Research in Copenhagen (Denmark). She is the author of "L'Esprit des modes au Grand Siècle" (Paris CTHS 2010) and the research blog "DRESSING THE NEW WORLD" https://dressworld.hypotheses.org. She is the founder of the association "ART & LUXE" which organizes workshops on the history of fashion makers and artisans of luxury in Paris.  ICOM Costume Committee member since 2005.
ICOM COSTUME COMMITTEE – VICE CHAIR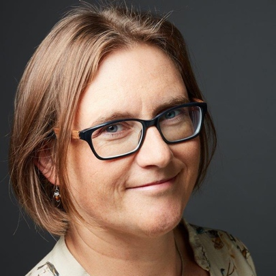 Joanna Regina Kowalska, historian and historian of art, is the curator of the Textile Collection of the National Museum in Krakow (since 1999). She accomplished the Technical Courses of CIETA in Lyon (2013 – 2014). Her exhibitions include Always at hand. Bags from the Middle Ages to the present (2009) and Fashionable in Communist Poland  (with Małgorzata Możdżyńska – Nawotka, 2016). Author of numerous publications on the history of fashion. Sensitive to the importance of fashion in the process of shaping a modern society. ICOM member since 2013.
ICOM COSTUME COMMITTEE – TREASURER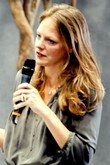 Ninke Bloemberg works as a fashion curator at the Centraal Museum in Utrecht (The Netherlands) since 2009. Previously she was involved at the Rijksmuseum and Gemeentemuseum, among other fashion institutions. She curated several exhibitions, for example HAIR! Human Hair in Fashion and Art (2016), Blue jeans (2012), The New Craftsmanship (with Iris van Herpen, 2011) and publishes on a frequent base. Involved in online projects such as Europeanafashion.eu and modemuze.nl. Has an interest in historic costumes, as well as contemporary fashion, both are represented largely in the museum collection. ICOM member since 2006, ICOM Costume Committee Treasurer since 2016.
ICOM COSTUME COMMITTEE MEMBERS AT LARGE: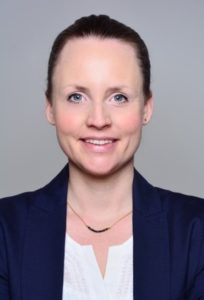 Meike Bianchi-Koenigstein is a scientist at the State Textile Museum, Augsburg. From 2013 – 2018 she was a researcher in "Traditional Costumes in Upper Franconia," a joint cooperation of 18 institutions. Her PhD dissertation on clothing between 1780 and 1910 was published in Summer 2019. She is the author of several international scientific contributions and teaches courses on the analysis of historical clothes. She holds a Master of Arts in European Ethnology, Communication Science and History of Arts from the University of Bamberg. ICOM Costume Committee member and Web Content Editor since 2012.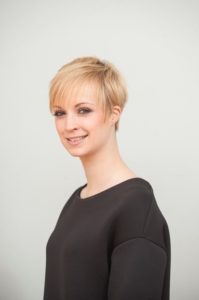 Georgina Ripley is Senior Curator, Modern and Contemporary Fashion and Textiles at National Museums Scotland 2013-present, where she curated the permanent Fashion and Style gallery, and is currently curating Body Beautiful: Diversity on the Catwalk (May 2019) and Little Black Dress (2020). Previously she has worked for National Galleries of Scotland, The Institute of Conservation, Museums Galleries Scotland, and the Royal Academy of Arts. She is on the Editorial Advisory Board for the Journal of Dress History and is regional representative on the Dress and Textile Specialists Committee. ICOM member since 2013.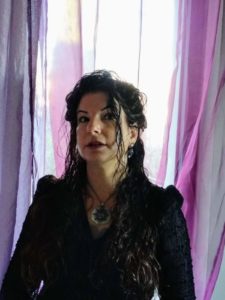 Efrat Assaf-Shapira has worked in the Jewish Art and Life Wing of The Israel Museum, Jerusalem, since 2006, in the fields of Jewish costumes and life rituals. Among her projects she has co-curated the renewed permanent exhibitions of The Israel Museum (2010) – The Rhythm of Life, displaying Jewish life-cycle events, and Matters of Identity, displaying costumes and jewelry from Jewish communities worldwide. Efrat wrote contributions for the collection book The Jewish Wardrobe, curating the exhibition it accompanied, Dress Codes: Revealing the Jewish Wardrobe (The Israel Museum, 2014; travelling to The Jewish Museum, New York and the Contemporary Jewish Museum, San Francisco, 2017-2018). Most recently, she co-curated the exhibition Fashion Statements: Decoding Israeli Dress (The Israel Museum, 2018) and participated as writer in its accompanying publication. Efrat has also contributed to online projects such as Europeanafashion and "We wear Culture" in google Arts&culture project. ICOM Costume Committee member since 2007.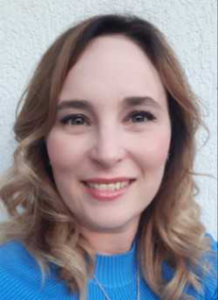 Judit Anna Szatmári is Fashion & Textiles curator at the Budapest History Museum in Budapest, Hungary (2017-present). The collection is located in the Kiscell Museum, an 18th Century castle (www.btm.hu/en/ and www.kiscellimuzeum.hu/eng/). She is lecturer of fashion history at the Budapest Metropolitan University (https://www.metubudapest.hu/) 2013-present and the Moholy-Nagy University of Art and Design (http://www.mome.hu/en) 2017-present. Her PhD thesis, on the fashion of Budapest 1918-, was completed in 2019. She is currently preparing an exhibition about shine in fashion. The museum has been an ICOM member for more than 25 years. She manages Costume Committee Facebook page. ICOM member since 2018.
Maria Cristina Volpi is a fashion historian and Associate Professor of art history at the School of Fine Arts at Federal University of Rio de Janeiro (Brazil) 2005 – present. She is the author of Estilo Urbano (2018) and published articles in peer-reviewed journals about her research on historic and contemporarily Brazilian fashion. She created (2007) and coordinates the Fashion Textile Reference Center, a collection of textiles, clothing and costume from stage and carnival that is part of the School of Fine Arts's Museum. ICOM member since 2013.