All news
February 3, 2023
UNDER THE LOOKING GLASS, International Symposium object-related research in museum costume-/ fashion collections. Conference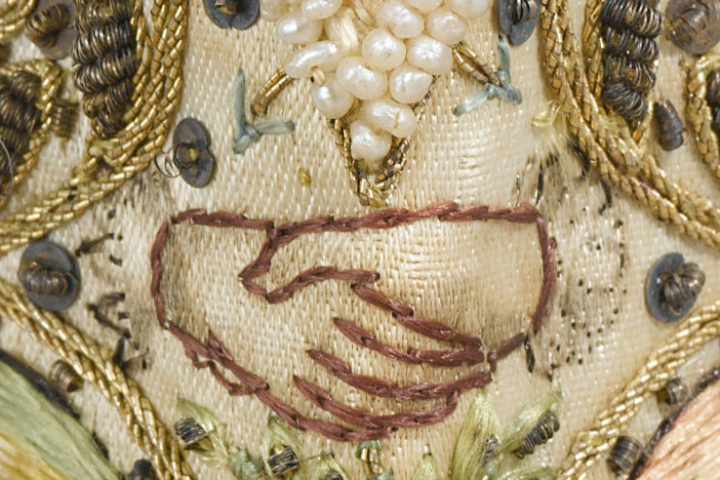 The Rijksmuseum invites you to the symposium to be held on 20-21 April 2023.
On the 20th and 21st of April 2023 the Rijksmuseum is holding the international symposium 'Under the looking glass: object-related research in museum costume-/ fashion collections', where national and international speakers (curators, conservators, researchers) will present their approved and new research methods. Recent technological and scientific developments have opened new possibilities. Aim of the symposium: an open discussion about the pro's and con's.
SPEAKERS
Bianca M. du Mortier, Rijksmuseum
Zenzie Tinker, Zenzie Tinker Conservation
Jenny Tiramani, School of Historical Dress
Joanna Marschner, Royal Palaces
VISIT TO VERMEER
A visit to the highly anticipated Vermeer exhibition is included in the conference.
DEPARTURE
This symposium marks the departure of Bianca M. du Mortier, who is retiring in April after 43 years as curator of Costume.
REGISTRATION AND PROGRAMME
Registration is now open and the preliminary programme is online.
During the symposium speakers (curators, conservators, researchers) from at home and abroad will present their longstanding and new research methods. The aim is to consider, to inspire, to question and to discuss what the future of object-related research of our collections might have in store for us.
We very much hope for your active participation in the debate while maintaining an open and amicable atmosphere.
Tickets for the two-day symposium (including a visit to the Vermeer exhibition on 20 April) are available:
Early bird: € 225 (only 100 tickets)
Late fee: € 255
Student: € 60 (upon presentation of a valid student ID card or registration)