All news
April 9, 2022
ICOM COSTUME MEMBERS BIBLIOGRAPHY CALL FOR CONTRIBUTION 2022 Network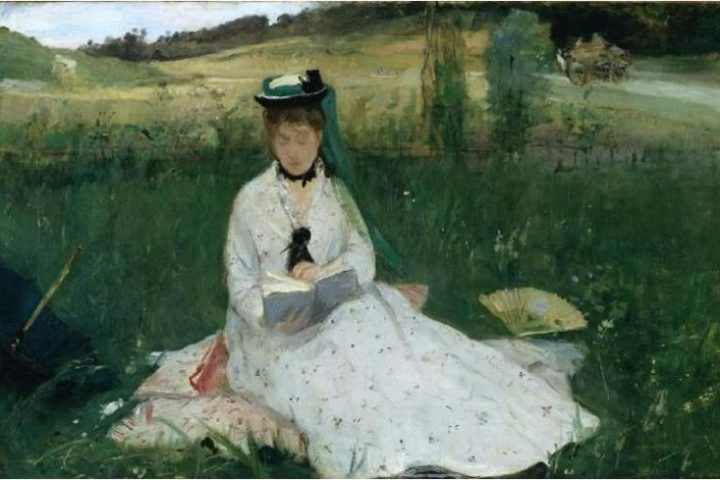 ICOM Costume International Committee wishes to keep highlighting our committee members.
We are currently working on a bibliography project of our member's works, which will be accessible online on this website.
This bibliography will reference, both chronologically and thematically, your research and publications, and will enable knowledge sharing and better visibility of our members' accomplishments.
This project will be conducted by Judit Szatmari, as project coordinator, and Marie Olivier, as student researcher.
If you wish to be featured in this future online bibliography, please send at secretary.costume@icom.museum a document listing your publications, conference proceedings, exhibition catalogues contributions, or any type of work relating to fashion, textiles, and costumes.
You can either send us a direct link to your online bibliography (via websites such as ResearchGate) or a word document listing your publications.
Looking forward to reading from you soon.
Thank you for your help!
Reading, Berthe Morisot (1841-1895), 1873, Cleveland Museum of Art, Gift of the Hanna Fund 1950-89©All rights reserved
---
Le comité international ICOM Costume souhaite continuer à mettre en lumière les membres du comité.
Nous sommes actuellement en train de constituer une bibliographie de nos membres, qui sera accessible
en ligne sur cette website.
Cette bibliographie référencera, à la fois chronologiquement et thématiquement, vos travaux de recherche et publications, et
permettra le partage des connaissances et une meilleure visibilité des accomplissements de nos membres.
Ce projet sera conduit par Judit Szatmari, en tant que coordinateur, et Marie Olivier, comme étudiant
chercheur. Si vous souhaitez figurer dans cette bibliographie en ligne, vous pouvez envoyer à l'adresse suivante :
secretary.costume@icom.museum un document listant vos publications, actes de colloques et de
conférences publiés, catalogues d'exposition et contributions, ou tous autres travaux relatifs aux costume,
à la mode et aux textiles.
Vous pouvez soit envoyer un lien direct à votre bibliographie en ligne (par exemple ResearchGate) ou un document word listant vos publications.
Dans l'attente de vous lire.
Nous vous remercions de votre aide !
---
El Comité Internacional ICOM Costume desea seguir destacando a sus miembros.
Actualmente estamos  trabajando en un proyecto de bibliografía de las obras de nuestros miembros, al que se podrá acceder en  línea en esta página web.
Esta bibliografía hará  referencia, tanto cronológica como temáticamente, a sus investigaciones y publicaciones, y permitirá el  intercambio de conocimientos y una mejor visibilidad de los logros de nuestros miembros.
Este proyecto  será dirigido por Judit Szatmari, como coordinadora del proyecto, y Marie Olivier, como estudiante  investigadora. Si desea aparecer en esta futura bibliografía en línea, envíe a secretary.costume@icom.museum un  documento que incluya sus publicaciones, actas de conferencias, contribuciones a catálogos de  exposiciones o cualquier tipo de trabajo relacionado con la moda, los textiles y la indumentaria.
Puede enviarnos un enlace directo a su bibliografía en línea (a través de sitios web como ResearchGate) o  un documento de Word con una lista de sus publicaciones.
Esperamos recibir noticias y textos de cada uno pronto!
¡Gracias por tu ayuda!