All news
September 2, 2021
Clothing the Pandemic Workshop – Part II. SAVE THE DATE September 22hd. Conference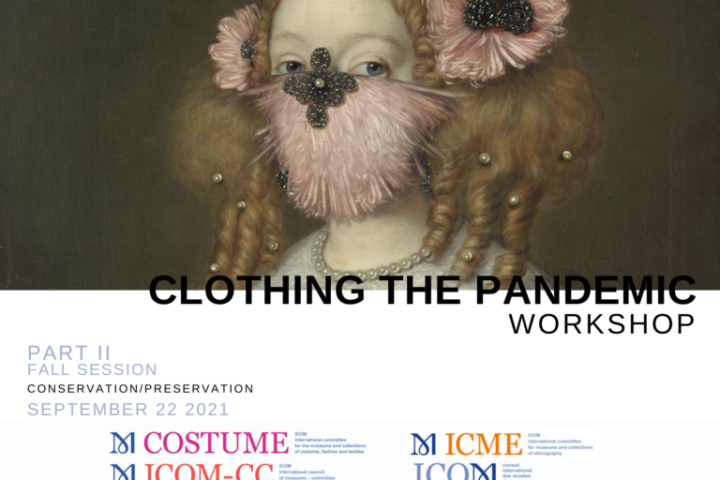 Clothing the Pandemic' Workshop aims to offer a place for sharing experience and knowledge. It will help to connect people and institutions (international curators and conservators, historians, museums, and the global public) at a time when we are all physically distant from one another.
The workshop is seeking to understand how to document the Material Culture of the Pandemic; to develop Strategies and to face Challenges.
The online workshop, Part II, focuses on Conservation and Preservation Processes through the collect of covid-19 face masks during the Pandemic. Kate Seymour, Chair of ICOM CC will moderate the session.
Beatrice Behlen, Museum of London; Sarah Benson and Anna Lagana, working group leaders of ICOM CC: Textile; Modern Materials and Contemporary Art, are the sessions' panelists.
Free online event upon registration only.
_____
Image caption: Hidden Van der Helst III, based on a Portrait of Adriana Jacobusdr Hinlopen by Lodewijk van der Helst, 1667, The Rijksmuseum, Amsterdam, Photocollage Volker Hermes, 2020, Courtesy of the artist.www.volkerhermes.de @volker.hermes