All news
November 16, 2021
CLOTHING THE PANDEMIC CONFERENCE 1 DECEMBER 2021. ONLINE Conference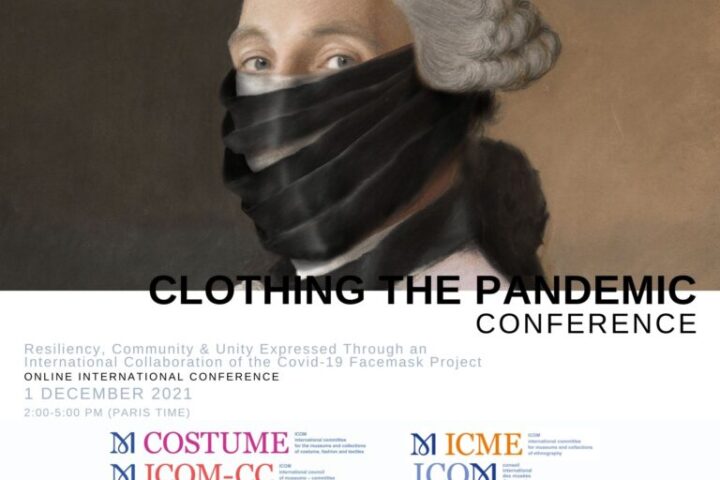 Resiliency, Community & Unity Expressed Through an International Collaboration of the Covid- 19 Facemask Project
O N L I N E    I N T E R N A T I O N A L    C O N F E R E N C E
1 DECEMBER 2021
Facemasks have become the iconic object and symbol of the pandemic representing humanity's resilience, community and unity during this global tragedy. The project will connect international museums and curators working on this topic, and connect their collections virtually to a global public.
This international conference convenes experts from all fields of Linguistic, History, Art History, Sociology and Museology.
Free online event upon registration only.
See full description of the project :
ht tp://costume.mini.icom.museum/clothing-the-pandemic/.
" I used the mask as a performative object I made the invisible, visible.
Our breath, our life-force and – in 2020 – the transporter of our most feared opponent, COVID-19. "
Breath, by Threadstories (2021)
Image credit : Hidden Van der Helst III, based on a Portrait of Adriana Jacobusdr Hinlopen by Lodewijk van der Helst, 1667, The Rijksmuseum, Amsterdam, Photocollage Volker Hermes, 2020, Courtesy of the artist.