General Conference and Annual Meeting 2023 Programme
The General Conference and Annual Meeting in Edinburgh, Scotland, will take place from Sunday 24th to Thursday 28th September.
Museum map. You can open the map in google maps here.
Entrance to the auditorium where the conference paper sessions will be held is on Lothian Street (marked on the map in red). The main public entrance is on Chambers Street, and there is a third entrance on the corner of Chambers Street and George IV Bridge. The Lothian Street entrance is the only way to gain entry to the museum outside museum opening hours 10am-5pm and will exclusively be open to ICOM Conference attendees.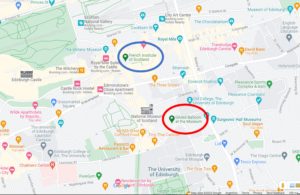 Agenda
Sunday 24th. Opening reception at the French Institute.
The Opening reception will be held at the French Institute, on the corner of George IV Bridge and West Parliament Square, a 5-minute walk from the museum entrance on Chambers Street (marked on the map in blue).

French Institute. Copyright Institute Français d´Ecosse.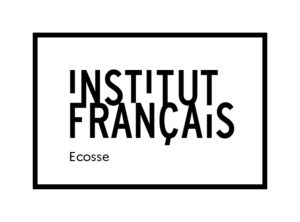 We thank the French Institute authorities for having us in such an amazing building!
Monday 25th to Wednesday 27th.
Paper sessions. Complete detail here.
Thursday 28th City Tour.
ICOM Costume Annual Conference Programme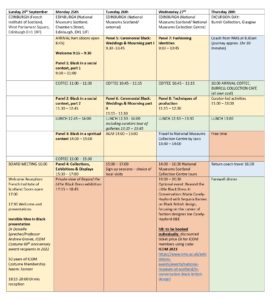 Here you have the complete programme for the Conference. See you really soon!